We are carrying out two exciting activities
※First activity: Sharing for making money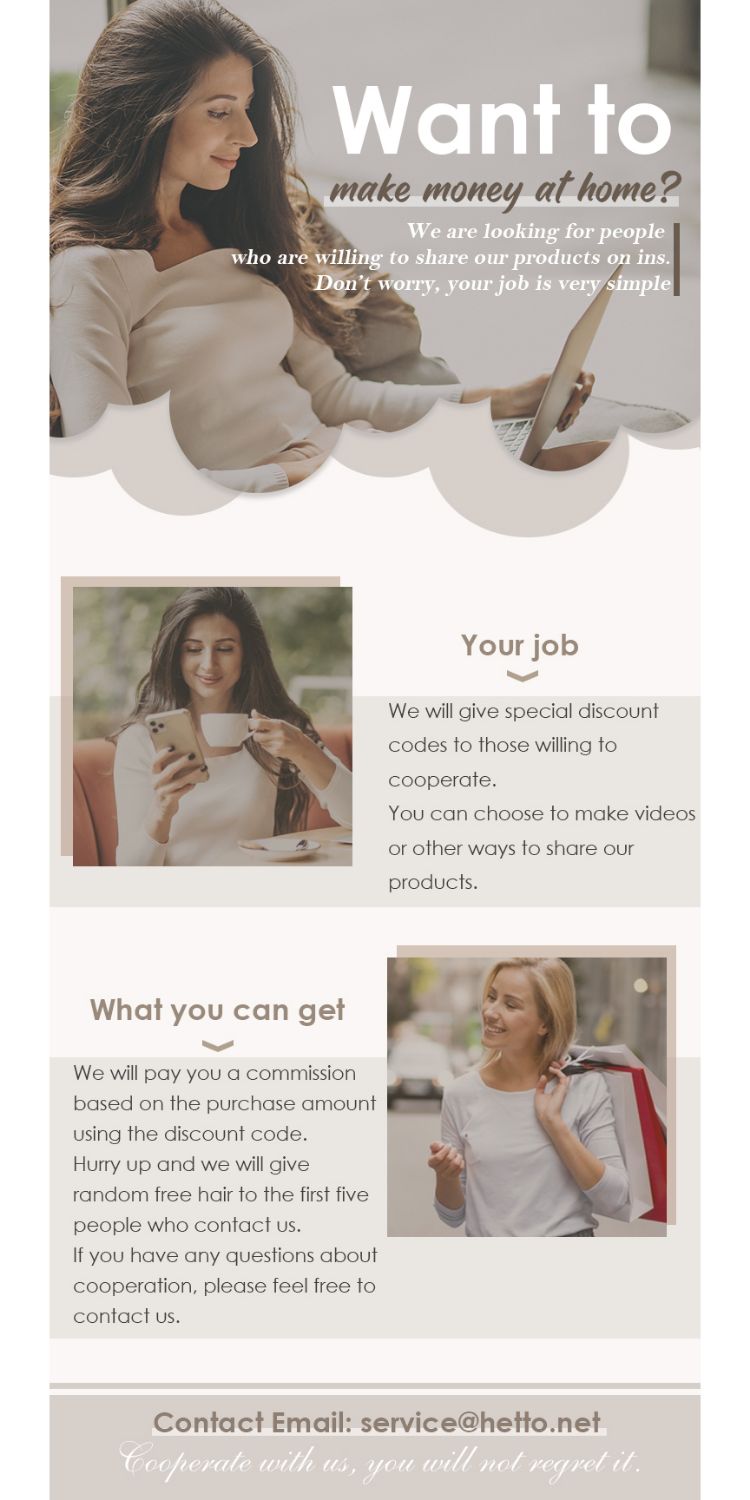 Want to make money at home?
We are looking for people who are willing to share our products on ins.
Don't worry, your job is very simple.
Your job:
We will give special discount codes to those willing to cooperate.
You can choose to make videos or other ways to share our products.
What you can get
We will pay you a commission based on the purchase amount using the discount code.
Hurry up and we will give random free hair to the first five people who contact us.
If you have any questions about cooperation, please feel free to contact us.
※Second activity: Sharing for getting free hair
Find people who like to share.
We will randomly select lucky people and give them free hair.
All you need is posting photos of wearing our products on your ins.
If you take a video of how to wear our products, contact us and we will give you a discount code just for you.
please contact us if you have any questions about the above two activities, 
Cooperate with us, you will not regret it.