All You Need to Know About Pre Bonded Extensions
What is Pre Bonded Extensions?
Pre-bonded extensions are fitted individually and built up in neat rows following your natural head shape. Pre-bonded hair extensions are attached to the natural hair using keratin, a protein that your own hair is made of. Keratin tends to be gentler on the hair than many of the other silicon-based glues that are used with extensions.
What types of Pre-Bonded Extensions?
There are mainly five types of pre bonded on the market.
They are u tip, I tip, flat tip, micro ring, and nano ring. U tip and flat tip extensions also called fusion bonded.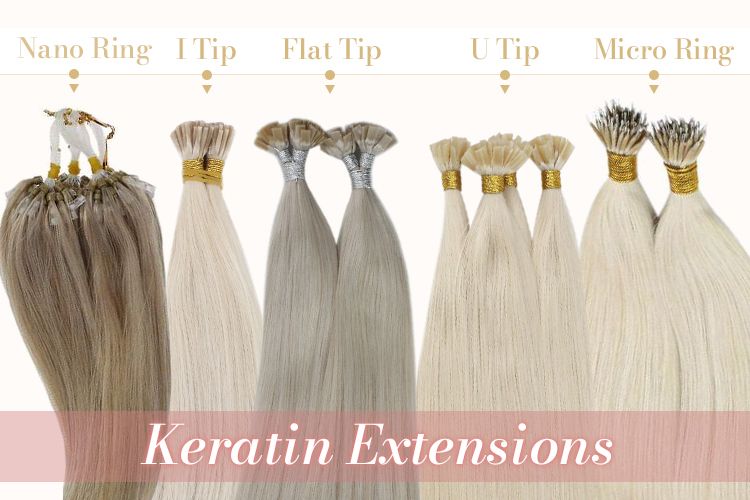 The difference of the top:
※U-Tip: The top of the strand is shaped like a "U". It looks nail, which is why these extensions are sometimes called nail tips.
※I-tip: The top of the strand is shaped like an "I"
※Flat tip: The top of the strand is flat and no arc
※Micro ring: The top of the strand has a hollow shaped top with a ring attached to it.
※Nano tip: the top of the strand is shaped like an "I" and smaller size than micro ring
U Tip
U Tip hair extensions is a type of hair extension that is applied to the hair by heating up the keratin tip that is found at the end of the extension, to attach it to your natural hair. It can provide the strongest attachment and longest-lasting effect.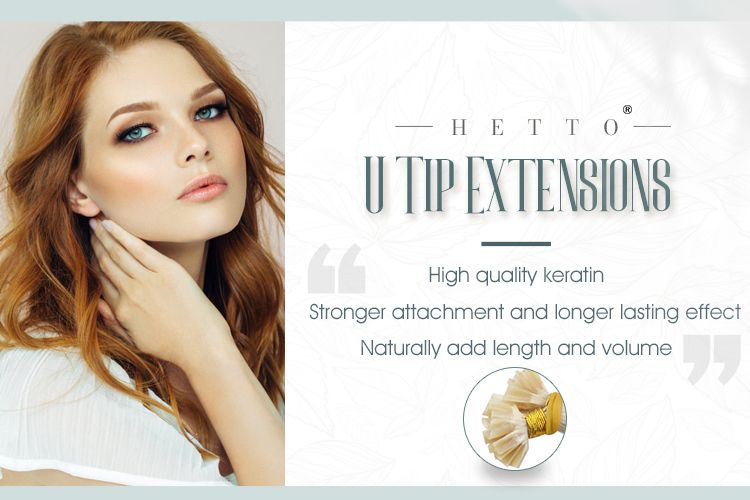 I Tip
I-tips are applied using micro-rings and secured to your hair with pliers. This holds your hair in the ring and keeps the extension in place. Feel soft, covert, and natural after using. No heat is required, making this a healthy method, which is harmless to your hair.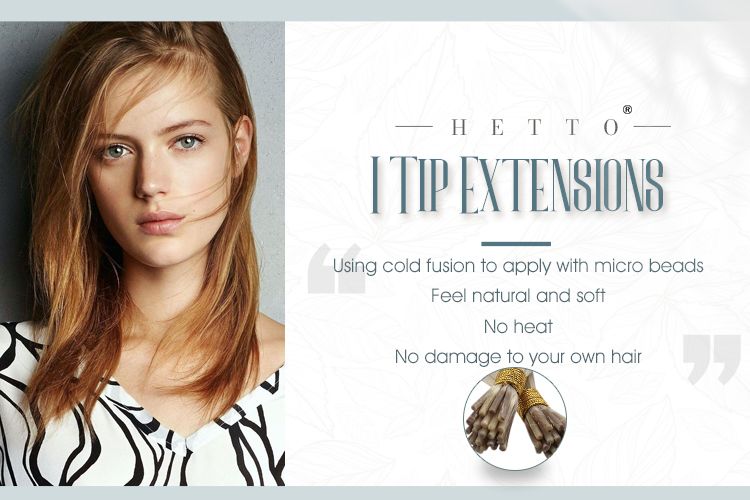 Flat Tip
Flat Tip also called fusion bond extensions. It can be bonded to your hair with a specialised heat tool which fuses the tip of the extension strand to your own hair. Fusion bond extensions are made with keratin glue.
It is best to ask a professional to install your flat tip.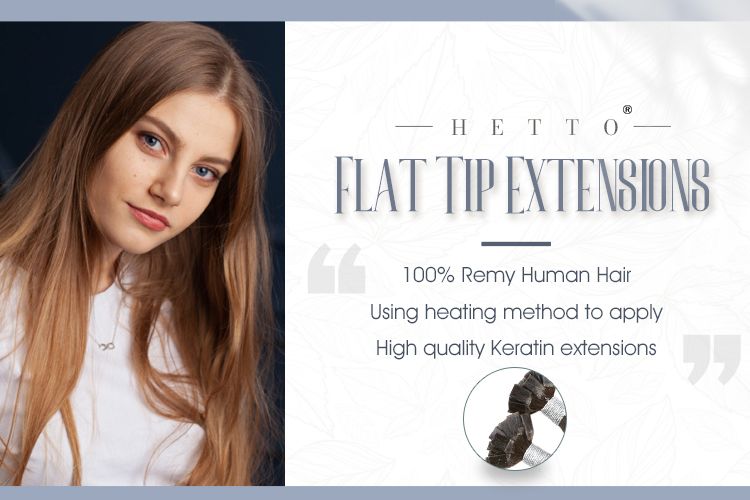 Micro Ring
Micro Ring can be worked by pulling the natural hair through a micro ring beads.The threading and ring are then secured to the base of the hair, at the scalp before the extension is inserted into the ring and clamped shut. They are a great way of providing extra length and volume – without the need for heat or glue during the bonding process.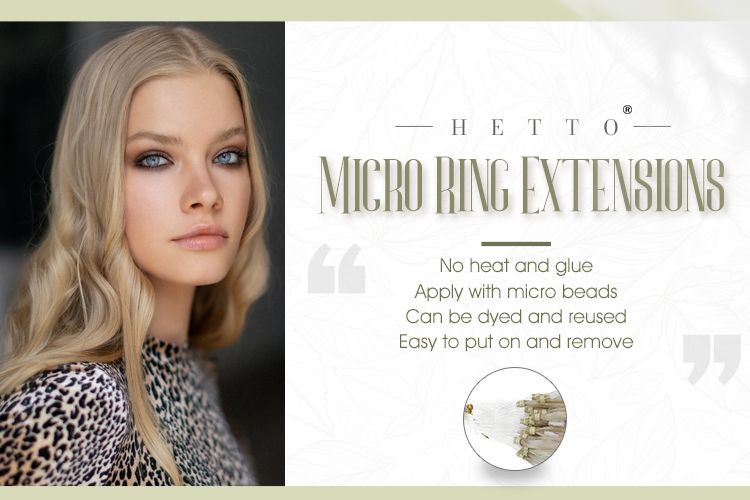 Nano Ring
Nano Ring hair extensions, a kind of pre bonded fusion tipped hair extensions with nano bead, are more invisible and undetectable methods of installation. The essential difference is that nano rings are 90% smaller than regular application rings.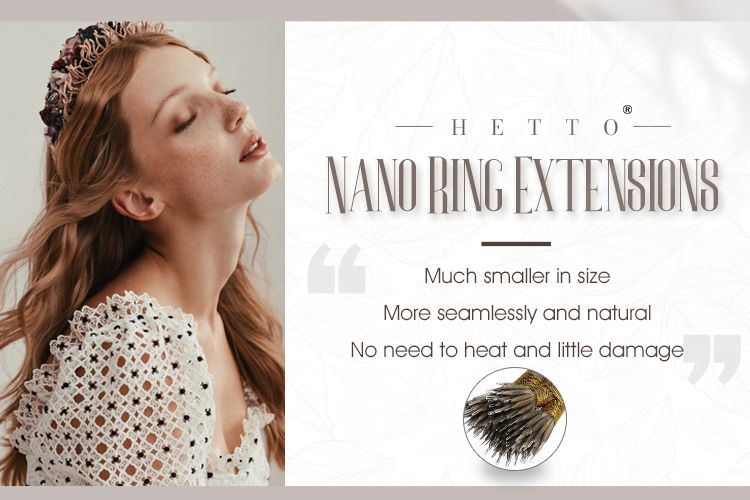 How many packs bond extensions do you need?
If you have short hair, want long & volume effect, buy 3-4 sets please.
If you have thin long hair, want volume effect, buy 2-3 sets please.
If you want extra volume effect, buy 1-2 sets please.