How to Tell From Human Hair and Synthetic Hair?
Today let us share how to distinguish between real human hair and synthetic hair. And by comparing them to tell you why you choose real hair. First let's start by introducing them.
1.What is Human Hair Extensions?
Human hair extensions are exactly what they sound like. They are made out of real, human hair from top to bottom, collected from one or more donors. It includes remy hair extensions and virgin hair extensions. Virgin hair means all the cuticles (the outer layer of the hair) are intact, running in the same direction at the time of collection. It is used longer and more natural. Loved by all the women.
2.What is Synthetic Hair Extensions?
synthetic hair actually is. Well, using man-made fibres, fine threads are manufactured to create synthetic hair which is formed from polymers and designed to look and feel as similar to human hair as possible. These threads can then be made into a wig, weave or extensions to create an alternative to human hair products.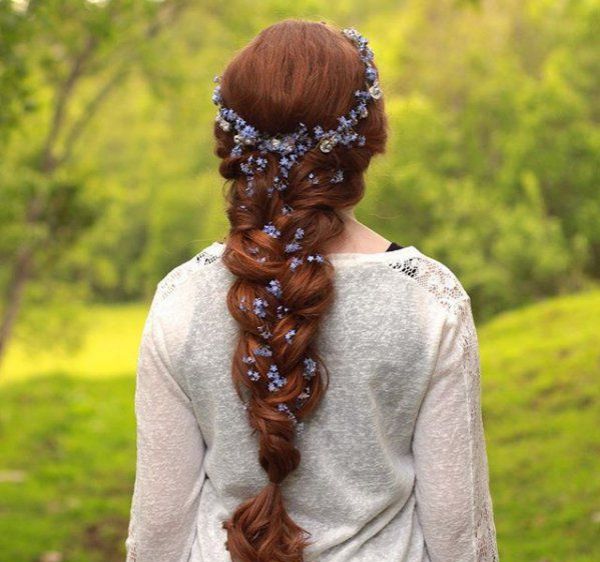 3.How to Tell Them?
★Human Hair:
Silky, smooth, no tangles.

Burning smells like protein, burns out very quickly

After burning, feels like coke, it also easily becomes ash.
★Synthetic Hair
Hard to comb, tangles

Burning smells like a burning plastic,there is a small flame and smoke

After burning, becomes a sticky ball, feels viscous.

If you have questions about your hair extension products, you can choose a part of hair for testing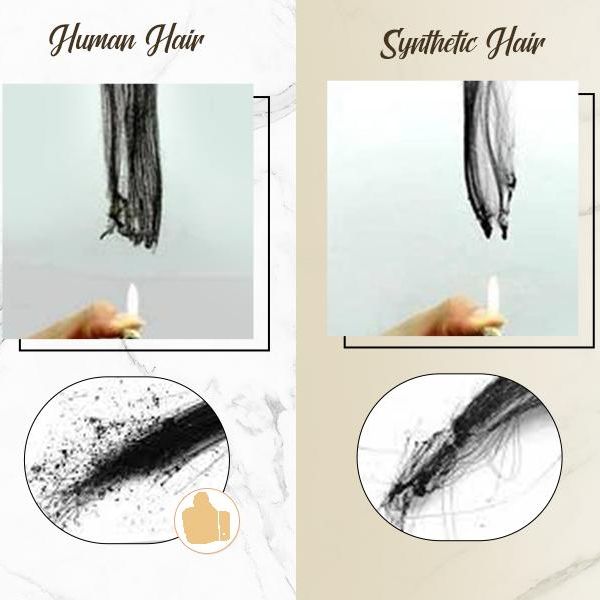 4.Human Hair Extensions VS Synthetic Hair Extensions
| | | |
| --- | --- | --- |
|   | Human Hair Extensions | Synthetic Hair Extensions |
| Lifespan | Approximately 1 year (with proper care) | Approximately 1-2 months |
| Can I dye it? | Yes. Human Hair Extensions can be color treated. | No. Synthetic Extensions can not be color treated, as it will cause irreparable damage. |
| Can it be heated? | Yes. Human Hair Extensions are heat-friendly and can be styled using heating tools. | Most Synthetic Extensions will melt when exposed to heat. |
| Do they look natural? | Yes. Human Hair Extensions look the most natural, blend seamlessly with your own hair | Yes.but,not as natural as human hair |
So if you want me to recommend, Both options will work for any special occasion. Most people choose 100% Human Hair Extensions because of their natural look and styling versatility.
As an experienced hair extensions brand, we know that only human hair is the future of hair extensions. So now all our products use 100% real hair.We have tape ins, clip ins, hair bundles and pre-bonded hair